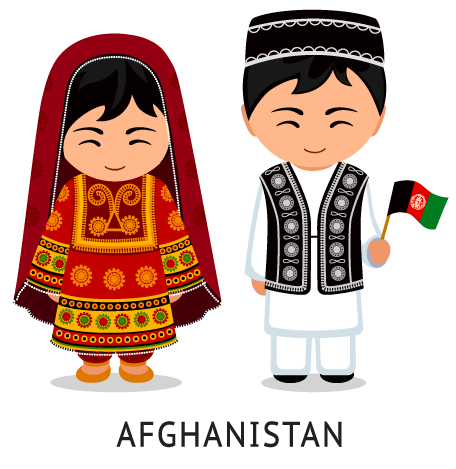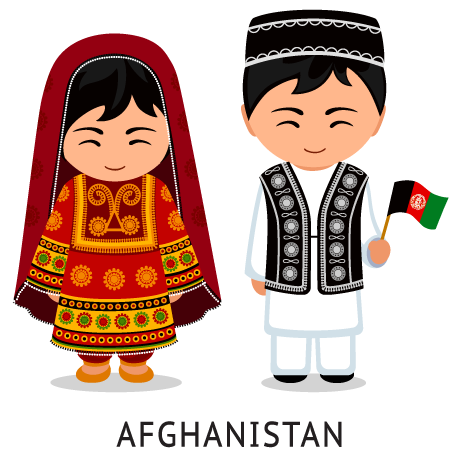 Perahan Tunban: It is a traditional garment worn by both men and women and consists of a long tunic called a perahan and a pair of trousers called tunban.
Pashtun attire: A traditional outfit worn by Pashtun men, it consists of a long tunic called a kameez and a pair of loose-fitting pants called shalwar, and a turban called "pakol."
Burqa: A traditional veil worn by women covers the entire body and face, leaving only a mesh screen for the eyes.
Turban: A traditional headgear worn by men.
Chaderi: A long, flowing gown worn over a blouse and a scarf.