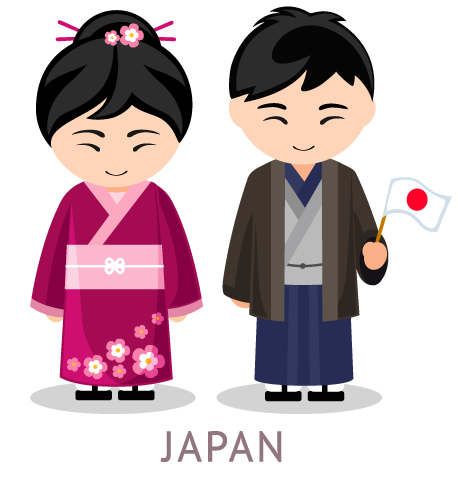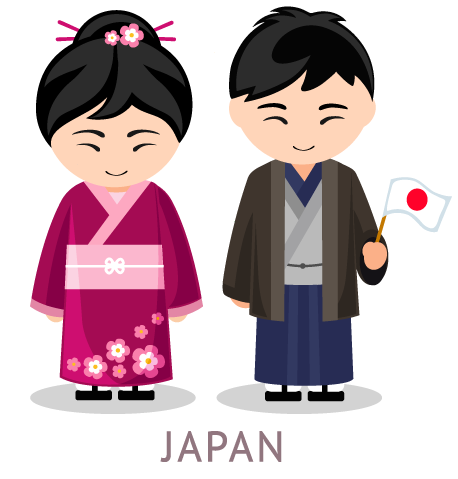 Kimono: a traditional style of dress that consisted of 2 pieces…top and bottom.  As time has passed, kimono became a layering ensemble that was made of heavier fabrics in winter, and lighter in summer. The sleeves and use of fabric that started as oversized and wider in design now maintains its general shape, however at a much smaller width. 
Hakama: a traditional pants of Japanese men that is worn over a kimono.  It's contains 5 pleats in the front a 2 pleats in the back.  It's waistband is approximately 4 inches tall and is closed with a wide belt. 
Obi: a wide belt or sash that secures a kimono in place
Yukata: a light-weight, casual kimono made for warmer weather
Happi: a traditional coat with tubed sleeves worn for Japanese festivals
Furisode: a formal kimono with sleeves that extend to the ankles.
Tabi: a traditional Japanese sock made of 2 sides at the toes. Made for wear with the Geta or Zouri style sandal.
Kanzashi: traditional hair accessories adorned by Japanese women for special occasions. Typically consists of an assortment of florals, hairpins, & ornamental accessories.