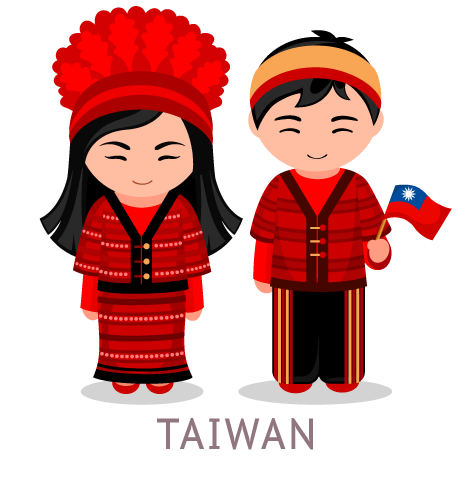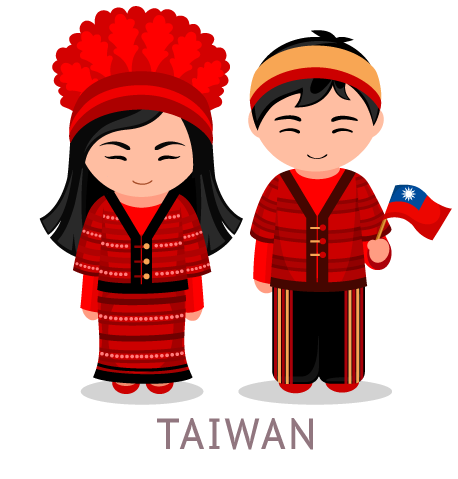 Qipao: a traditional Chinese dress that has a fitted silhouette and a high collar.
Hanfu: consists of a robe with loose sleeves and a full skirt that falls to the ankles.
Paiwan Shirt: A traditionally embroidered vest like top that is square and cropped in length. It is made with bright sun and hundred pacer, pit viper patterns, made of blue or black cotton and adorned with copper/silver or glazed beads as buttons.
Rukai dress: a  traditional clothing of the Rukai people made up of a tunic style top that extends pas the knees.  The sleeves are long and tubular and adorned with a band of indigenous patterns and beads.  The tunic has a slit on both sides and is also adorned along the hems, slits and collar.
Bunun shirt: a traditional top made from women, but worn by men.  It's formed by pieces of adorned cloth