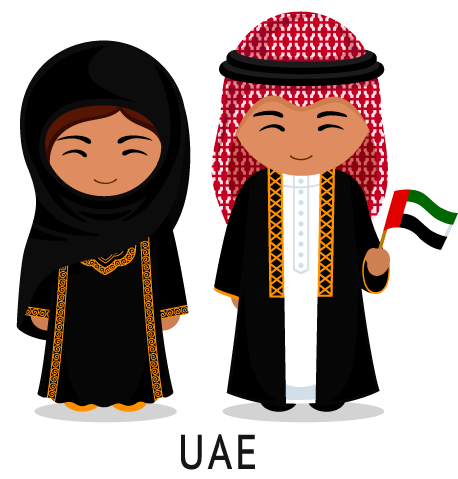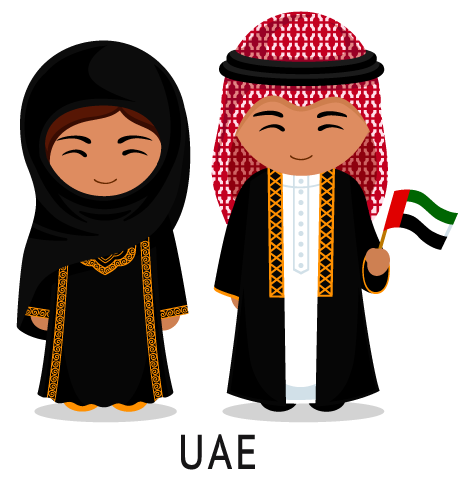 Dishdasha: a traditional Arabic male garment worn over a pair of pants, it is long, white, collarless gown, considered as formal wear, worn by men of all ages.
Ghutra: a traditional headscarf worn by men in the UAE and other Gulf countries, it's a large square or rectangular headscarf made from cotton or wool, traditionally white.
Abaya: a traditional Muslim garment worn by women that covers the body from the shoulders to the feet, typically worn in the Arab states of the Persian Gulf, and worn for modest clothing that covers the body and does not reveal the shape of the body.