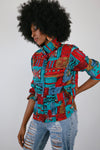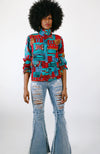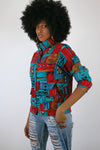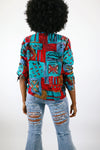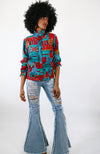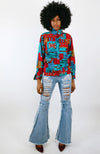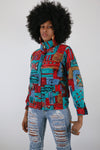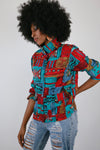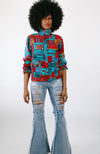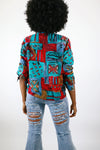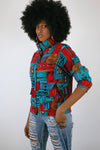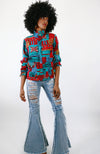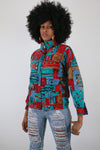 Vintage Oleg Cassini Raw Silk Tribal Bomber
This jacket is not a typical silk that you would expect. It's actually has a very natural texture that feels like a soft linen. This mixed print bomber style jacket hosts a rare and bold print and color palette. It contains blue hues and a hot pinkish/red hue matched well with neutral brown, black and white!  
Zips up front with a smocked hem for a sporty fit. 
Returns and Exchanges: We allow returns for defective products.  We allow exchanges for products that do not fit or that maybe just wasn't quite what you were looking for.  Our exchange and return policy is as follows: Contact us within 10 days of delivery of your product to inform us of your desire to exchange or return.Ship packages back to: Emorie Jordon Showroom 42016 Silver Puffs Drive Lancaster, CA 93536. Once we receive the merchandise, we will contact you and work to assist you in finding the perfect exchange.
Warranty: We stand by the quality of our products.  If any product has physical defects, we will replace them at no extra charge to you.  Simply send us a photo or video of the product and we will process your issue by first, shipping out a replacement (if in stock). If not in stock, we will offer you an opportunity for exchanging to a different product. If no product is desired, we will refund your money for that product.